Skip to Main Content
It looks like you're using Internet Explorer 11 or older. This website works best with modern browsers such as the latest versions of Chrome, Firefox, Safari, and Edge. If you continue with this browser, you may see unexpected results.
Library Guides

About Karine Schomer
Karine Schomer is a cross cultural management consultant with extensive experience in executive management and senior leadership. She holds a PhD in South Asian Studies from the University of Chicago. She served 10 years on the faculty of UC Berkeley. She has lived and worked in India for many years, and is fluent in a number of Indian languages. She is a frequent speaker on the issues of integrating Indian and US businesses and offers online workshops and training seminars around the world.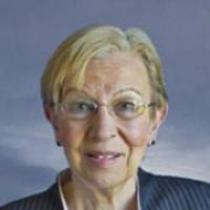 source: indiapractice.com
Collection Overview
The Karine Schomer Collection includes field recordings made by Schomer in North India. The recordings feature the Hindu oral epic Alha.
Text sources: indiapractice.com
Title image sources (left to right): hbr.org, montalvoarts.org, thegrowingupguide.com, bizjournals.com, pragyata.com
UW Libraries | UW Bothell/CC Campus Library | UW Tacoma Library | Health Sciences Library | Gallagher Law Library
Responsible Use of Electronic Resources | Privacy | Terms