Skip to main content
Quick Reference Guide to Scopus
Personal Scopus Account
To personalize your Scopus account so you can use features such as email alerts, set up an account by following the 'Register' link in the top right corner of the Scopus page.
What is Scopus?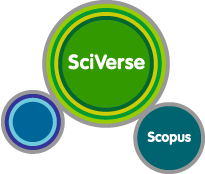 Scopus is a huge multidisciplinary database with citations and abstracts from peer-reviewed journal literature, trade journals, books, patent records, and conference publications. It provides tools for tracking, analyzing, and visualizing search results.
Over 21,000 titles from 5,000 publishers worldwide
Contains >60 million records, with the most thorough coverage from 1996 forward.
Includes over 6.4 million conference papers from proceedings and journals.
Provides 100% Medline coverage. (Medline comprises the majority of the content in PubMed.)
Updated daily
Why use Scopus?
1. Search for:
Scientific and scholarly articles on a wide range of topics
Citations of articles (from 1996-)
Citation score of authors (e.g., H-index)
2. Set up alerts to track future articles:
On a specific topic
By a specific author
That cite an article of interest
That cite any article by a specific author
3. Analyze data (primarily from 1996 forward)
Information on author, article, and journal rankings.
Analyze a set of references by institutional affiliation of authors.
What does Scopus mean?

The name, Scopus, was inspired by the bird, Hamerkop (Scopus umbretta), which supposedly has excellent navigation skills. [Burnham JF. Scopus database: a review. Biomed Digit Libr. 2006 Mar 8;3:1. doi:10.1186/1742-5581-3-1]
Text on this page created by UW Libraries is licensed under a CC BY-NC 4.0 license. Images and video are not included.
See details
.