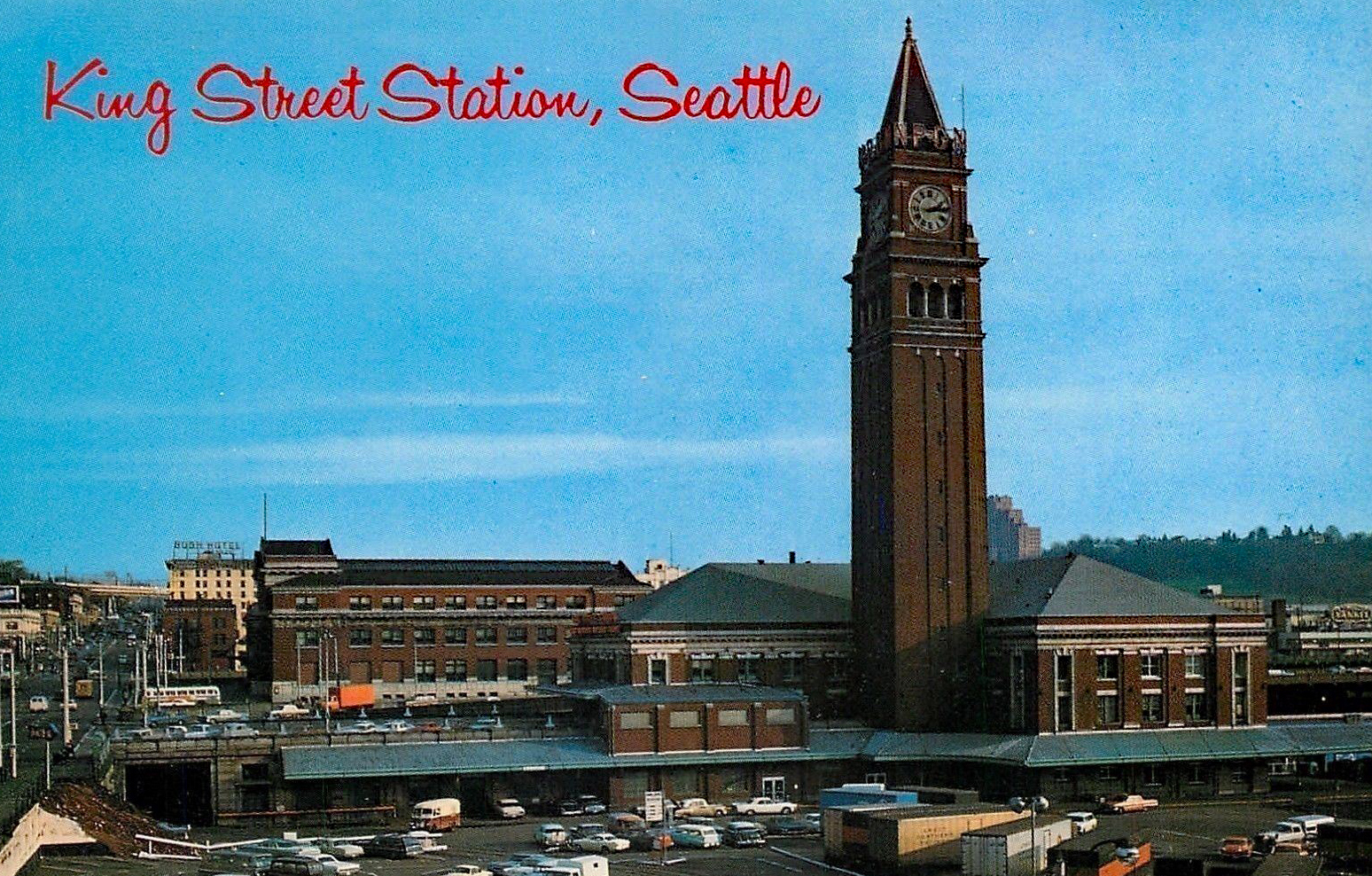 North Coast Limited, Northern Pacific Railroad
Union Station, Seattle, Washington
Image from: http://www.american-rails.com/north-coast-limited.html
"In the aftermath of the Great Depression and World War II, many railroads were driven out of business due to competition from the new interstate highway system and airlines. The rise of the automobile led to the end of passenger train service on most railroads. Trucking businesses had become major competitors by the 1930s with the advent of improved paved roads, and after the war they expanded their operations as the highway network grew, and acquired increased market share of freight business.[2]:219 During this time, however, the railroads continued to be regulated by the Interstate Commerce Commission (ICC) and a complex system for setting shipping rates.
The Staggers Act followed the Railroad Revitalization and Regulatory Reform Act of 1976 (often called the "4R Act"), which reduced federal regulation of railroads and authorized implementation details for Conrail, the newly created northeastern railroad system.[3] The 4R reforms included allowance of a greater range for railroad pricing without close regulatory restraint, greater independence from collective rate making procedures in rail pricing and service offers, contract rates, and, to a lesser extent, greater freedom for entry into and exit from rail markets."
For more information, please see The Staggers Rail Act (Wikipedia)
---
From Our Collection