Now that you are leaving the University of Washington, you may have questions about how to access some of the health sciences resources that you have used while here at the University of Washington.
The e-resources on the UW Health Sciences Library webpage that are annotated with a lock icon
are restricted by license agreements to current UW faculty, staff and students. This Life after the U libguide will suggest a variety of unrestricted websites to visit to find similar information. You may also want to consult the public libraries or the library at your place of employment for additional resources.
Services for Health Care Practitioners Licensed in Washington State: HEALWA


healwa.org
HEALWA assures affordable, anytime, online access to current, authoritative clinical information and educational resources to eligible health care practitioners in Washington State. They do this in partnership with the Washington State Department of Health.
If you are a member of one of 21 groups of health care practitioners licensed to practice in Washington State, you are fortunate! You have access to a collection of online databases (e.g., MEDLINE, CINAHL, Cochrane, DynaMed, Natural Medicines, Nursing Reference Center, Visual Dx, and more), over 200 electronic books and full-text articles from over 5000 journals through the HEALWA website. The professions that are eligible to access HEALWA include: Chiropractors, Dietitians, East Asian Medicine Practitioners, Licensed Marriage & Family Therapists, Licensed Practical Nurses, Massage Therapists, Mental Health Counselors, Midwives, Naturopathic Physicians, Nutritionists, Occupational Therapists, Occupational Therapy Assistants, Optometrists, Osteopathic Physicians and Osteopathic Physician Assistants, Physicians and Physician Assistants, Podiatrists, Psychologists, Registered Nurses, Social Workers, Speech Language Pathologists.
These providers pay a small add-on fee when they get or renew their professional licenses in Washington State. Those fees fund the resources available through the HEALWA portal site. Please visit the HEALWA site for more information.
Services for UW Alumni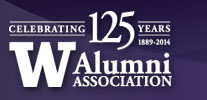 lib.washington.edu/services/visitors
UW alumni may continue to use many of the resources in the library after graduation. See the Services for UW Alumni website for information on Onsite Borrowing Privileges, Self-Service Photocopying, Quick Reference Assistance, and more.
In addition, UWAA members have online access to journals via the EBSCO Academic Search Alumni Edition database, which provides 3,000 academic journals in full text, plus indexing for 5,000 more, and includes the CINAHL database.
National Network of Libraries of Medicine, Pacific Northwest Region (NNLM PNR)

nnlm.gov/pnr
Phone: 206.543.8262, 800.338.7657 (within region)
Fax: 206.543.2469
Email: nnlm@uw.edu
NNLM PNR is the service that coordinates and funds programs committed to meeting needs for quality health information via a network of libraries and organizations in the northwest. Located in the Regional Network Office at the Health Sciences Library, University of Washington, NNLM PNR is run under a cooperative agreement with the National Library of Medicine (NLM). Its aim is to promote access to health information resources for health professionals and the public in Alaska, Idaho, Montana, Oregon, and Washington. NNLM PNR staff will refer people to library and information services based on needs and situations, will fund educational activities about health information, and can provide training and consultation concerning online access to information resources, e.g. searching PubMed or MedlinePlus, and using health information resources on the Internet.