Skip to Main Content
It looks like you're using Internet Explorer 11 or older. This website works best with modern browsers such as the latest versions of Chrome, Firefox, Safari, and Edge. If you continue with this browser, you may see unexpected results.
Library Guides

About Ter Ellingson
Ter Ellingson is Professor of Music and Adjunct Professor of Comparative Religion and South Asian Studies at the University of Washington. He holds an M.A. in Religion from the University of Chicago and a Ph.D. in Anthropology/Buddhist Studies from the University of Wisconsin. Ellingson's areas of specialization include Tibet, Nepal, Buddhist Cultures; Ritual, Symbolism, History, Notation/Transcription, and Visual Media. He is the author of: The Mandala of Sound: Sound and Concept in Tibetan Ritual Music(Cambridge University Press, forthcoming)The Discovery of Music: Transcription and the Search for Ethnomusicological Paradigms (University of Chicago Press, forthcoming)The Myth of the Noble Savage (University of California Press, 2001).
Collection Overview
The Ter Ellingson Collection includes field and concert recordings created in Seattle and abroad. The majority of the collection focuses on Tibet, India, and Nepal.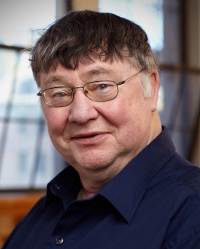 source: music.washington.edu
Text sources: adapted from music.washington.edu/people/ter-ellingson
Title image sources (left to right): euractive.com, asia.si.edu, meetapandit.com, lonelyplanet.com, himalayanmentor.com
UW Libraries | UW Bothell/CC Campus Library | UW Tacoma Library | Health Sciences Library | Gallagher Law Library
Responsible Use of Electronic Resources | Privacy | Terms